Grilled pizza... How do I love thee, let me count the ways:
1. It's perhaps the most scrumptious thing in the world,
2. choose-your-own-toppings is a crowd-pleaser and fun dinner activity for everyone,
3. it's an great way to eat tons of in-season veggies,
4. it doesn't make the kitchen hot in the summer,
5. you get to stand outside by the grill and drink a beer!
Make this with
Grilled Yucatán Corn
!


Tips on grilling pizza

/ How-To:



1. I always buy good quality pizza dough (the kind that comes in a bag) from the grocery store. Let the dough rest at room temperature then divide it into 4 equal pieces and stretch out each piece until it's pretty thin and in a roughly-pizza-ish shape. Set aside on a flat surface.

2. Grill all your toppings first and set aside.

3. Grill each pizza crust lightly on one side - just until there are very light grill marks. Remove from the grill and set aside. Grill all the crusts like this first.

*If your grill is oiled there should be no need to oil the crusts themselves. Once you place the dough on the grill, don't move it! When it's ready it should lift right off the grill.*

4. After a crust has been topped (put toppings on non-grilled side), return the pizza to the grill and close the lid. Cook just until toppings are warmed through and cheese is melted.






My Favorite Toppings

:
Caramelized onions (4

huge

onions sliced thin and satueed over a very low flame for about 30 minutes)

Grilled baby eggplant (sliced *very* thin, brushed with olive oil, and grilled)

Grilled zucchini

Sundried tomatoes

Fresh basil

Grilled bell peppers

Grilled asparagus (toss in olive oil and throw them right on the grille)

Kalamata olives

Artichoke hearts

Toasted pine nuts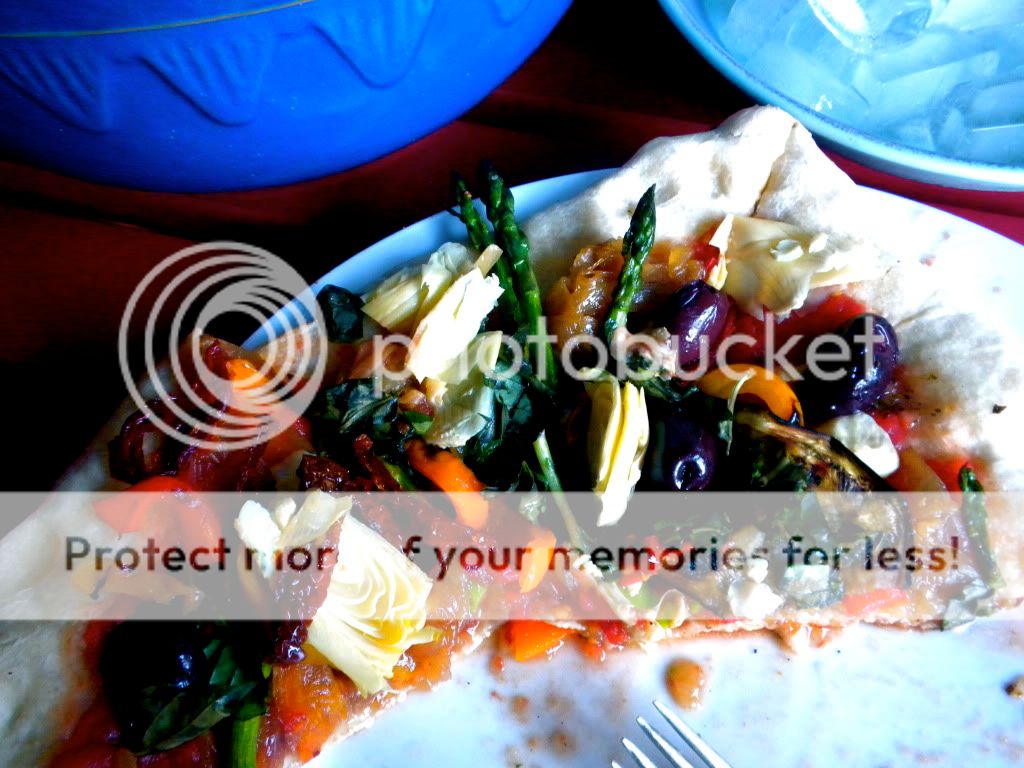 Here's Brother Nick waiting for his pizza:



On a side note, the zucchini in our vegetable garden EXPLODED this year. Not only does there seem to be about a dozen new zucchini every day, they are also ENORMOUS. Seriously, some are bigger (much much bigger) than a wine bottle!